Most spend all year looking forward to summer, and if you have school age children the are always looking forward to summer vacation. Summer is a great time for family and friends to get together and make memories and go on vacation. The truth is, vacations can get expensive and vacation days can be hard to get for either Mom or Dad. In order to make everyday feel like a vacation, we have put together a list of ways you can turn your backyard into your very own vacation oasis.
How to turn your backyard into the perfect vacation spot:
Install a Swimming Pool
Did you know that the average cost for a family of four to go on vacation is $4,580? For close to the same cost, one could put up a pool for the family to enjoy all summer long, and for years to come. Due to the rising costs of travel and lodging installing a swimming pool in your backyard seems to be the best choice and a great investment. Did you also know that having a swimming pool in your yard also increases the value of your home? When heading out on vacation most families look for a hotel or resort with an indoor swimming pool or hot tub, but when you install a swimming pool in your backyard you will have access to relaxation all season long.
Swimming pools
are not only great for swimming with the family, but they are also great for all your backyard BBQs and parties too! In order to get the most out your summer oasis be sure to stock up on your accessories for your pool such as beach balls, pool noodles, floats, slides, diving boards, and pool lights.
Install a Hot Tub
Do you want to turn your backyard fun up a notch? Try installing a
hot tub
! Hot tubs are a great way to relax especially at night in the cooler air. Hot tubs are known for their health benefits and stress relieving capabilities, but they are also a great way to spend quality time with friends and family. Creating the perfect backyard vacation does not end with water activities, but there are many more factors that play in creating the perfect atmosphere. You could also add a volleyball net, patio, updated landscaping, or a hammock for lazy afternoons. When you create the backyard of your dreams you are working to make every day a vacation.
Eversole Pool and Spa has the largest selection of pools and spas to choose from in the area, offering a variety of sizes and materials, so we can help every family, no matter the yard or budget. Stop in or call us at (419) 221-3494 today, and let us help make your every day a vacation!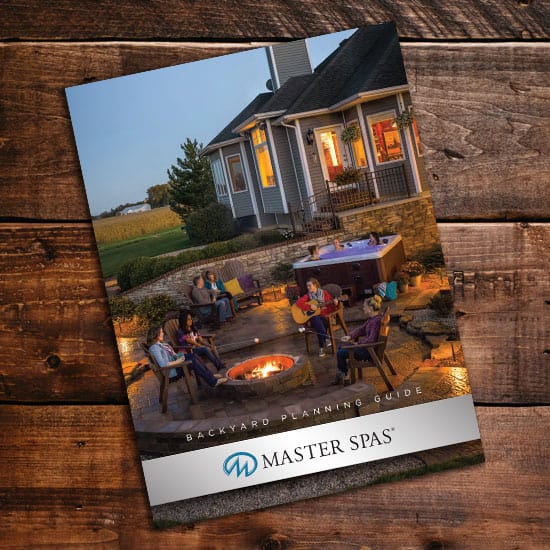 Choosing the Perfect Location for your Spa
The Step-by-Step Planning Guide by Master Spas will provide you with important information about choosing a location and preparing for installation of your spa.