Soothe your body and your mind with a Nordic Spa
Nordic Spas are designed for therapy and built for recreation
Since 1995, Nordic Spas has led the industry with their high quality, therapeutic hot tubs. With Nordic Hot Tubs you get the best of both worlds, with full hydrotherapy at a cost-effective price.
To provide top-notch hydrotherapy, they incorporate the benefits of a swirling whirlpool with a Dual Therapy System, which is exclusive to Nordic hot tubs. The Dual Therapy System features high flow massage jets, which massage both the front and back of the body. The combination of the high flow water and individual jet therapy provide an amazing balance of active and passive muscle and joint relief.
In addition to their unique design and focus on hydrotherapy, Nordic Spas are handcrafted from the finest materials. They are easy to install and are stylishly designed.
Nordic Hot Tubs has been named one of the five best spas in the world by the Robb Report, a website written by experts with an international renown for rating premium products.
The perfect combination of hydrotherapy, quality, and competitive pricing, soothe your body and mind with a Nordic Spa.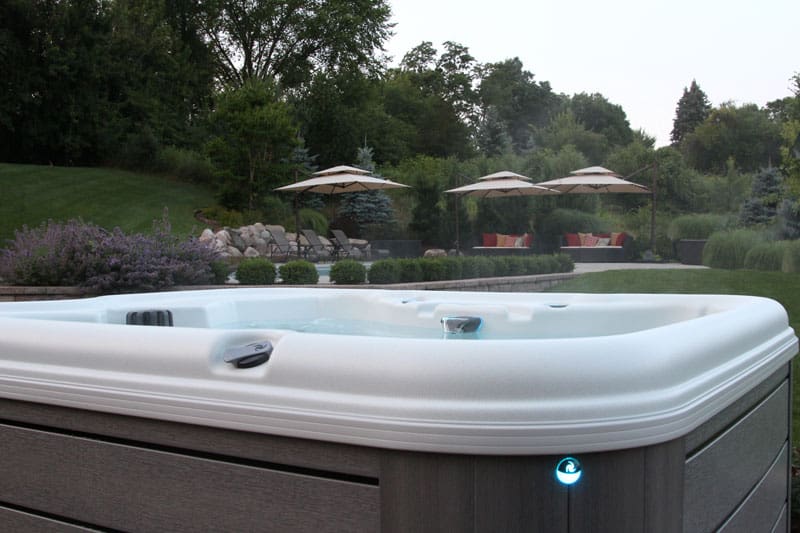 Why Nordic Is One Of The Best Brands In The Industry Today!
Sport Edition

Retreat SE

Dimensions: 70 in. x 80 in.

Jets: 28

Seating Capacity: 5 Person

Read more

Sport Edition

D'Amour SE

Dimensions: 84 in. x 72 in.

Jets: 26

Seating Capacity: 2 Person

Read more

Sport Edition

Jubilee SE

Dimensions: 84 in. x 84 in.

Jets: 38

Seating Capacity: 6 Person

Read more
Request a custom quote today!
Bring the ultimate relaxation into your backyard or home with a luxury hot tub or sauna, contact us today so we can provide you with a custom quote!