No matter what you need, we can help
If your pool table is in need of repair or replacement, choose our billiards services to help
No matter what your billiards needs, we can help. From residential pool table repairs and relocation to commercial pool table accessories and maintenance, Eversole Pool and Spa is ready to assist you. Our team will treat you and your pool equipment with care and respect as we make repairs or upgrades.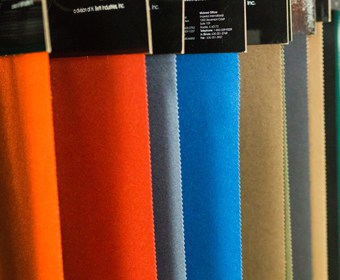 If your table is in need of a little repair and felt has been showing its age, choose Eversole Pool and Spa to apply new felt to your rail and slate. We have a range of felt colors to choose from and have most colors in stock. We also offer two-tone and logo options. If needed, we can apply new cushions on dead rails. We also provide custom felt for your pool table adapted from your custom designs, patterns, or even a photograph. Higher Grade (Faster) Felt is also available in the Simonis line.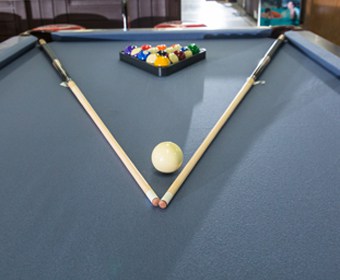 Has your pool table become unbalanced? An uneven pool table can ruin your shot every time and can provide an unfair advantage to those. Eversole Pool and Spa can come to your home or business and provide you with pool table balancing and leveling. Whether you're looking to service one pool table or many, we can help. By balancing and leveling your pool table, you'll get optimal gameplay. All pool tables installed by us will include leveling.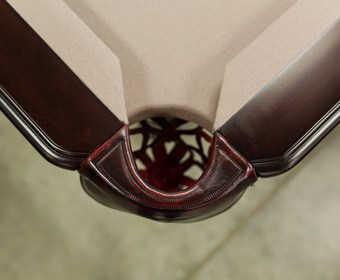 Are you looking for repair or replacement of your pool table bumpers? We can provide the perfect pool table bumper installation or replacement for your table.
If the rails are too loose, the table will play like it's "dead" and the bumpers will not have enough of a bounce effect to play the game properly. If the rails are too tight, the ball will make a "thud" sound and won't rebound against the bumper. Sometimes the bumpers on your pool table can suffer from dry rot, making pool table bumper replacement necessary.
We will replace old bumpers with new ones on your pool table and make sure they are fine-tuned for the perfect game of pool.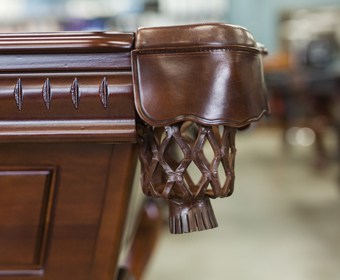 Do you have a pool table that needs new pockets? We can help! We provide custom pool table pocket replacement and repair services as well as pool table pocket installation. If your pockets are old and dated or you just want a new look or style, we will replace or repair your pool table pockets. Pool table pockets are made from high-quality leather or plastic. They are sold as a set of six, with four corner pockets, and two side pockets.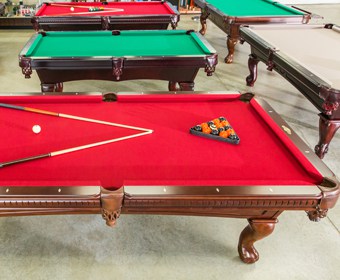 We will install your pool table expertly for optimum gameplay. Every install will include pool table balancing and leveling, and we can install commercial or residential pool tables. Choose Eversole Pool and Spa for your pool table installation.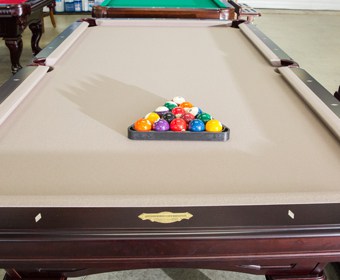 Are you moving? We can help move and reinstall your pool table quickly and professionally. Moving a pool table yourself is difficult and can risk damage or dings. Let us handle it for you. Eversole Pool and Spa will break down your pool table before moving, including rails, pockets, felt, slate, base, and legs. Then, it will be loaded safely and securely in one of our moving vans to be relocated anywhere you need. Once we arrive on your new site, the pool table will be installed with your current felt and we will re-level it.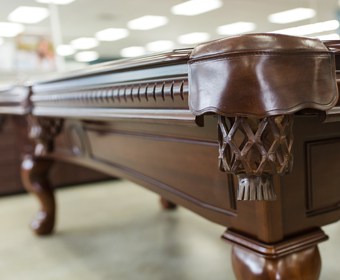 If you're ever in need of pool table dismantling, Eversole Pool and Spa can help with professional, friendly service. Our team is experienced in moving and installing pool tables, and can quickly and accurately dismantle your pool table. At an average of 800 pounds, pool tables need to be dismantled with care in order to ensure no damage is done, and are too heavy to lift without proper support. That's why we're here. Trust Eversole Pool and Spa to dismantle your table.