Keep your pool water crystal clear
We have everything you need for your new pool
Keep your pool clean and safe this season. We're proud to carry Caribbean Blue by Haviland, an employee-owned American company with more than 40 years of experience. You may have a lot of choices when choosing pool chemicals, but we know that Caribbean Blue is the best choice for your family.
Quality pool water looks clear, feels great, and is odor free. If your pool chemicals aren't working like they should your pool water will feed bacteria, algae will grow, and organic waste can build up. We carry the full line of Caribbean Blue pool chemicals, so you can keep your pool perfectly balanced.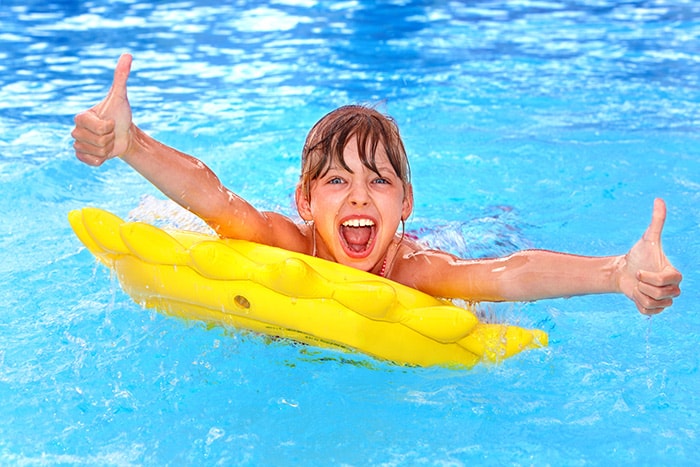 Sanitizer
Sanitizer keeps your pool clean. When a pool is improperly sanitized water becomes cloudy and uncomfortable and can begin to have a foul smell. There are many different options for your pool to ensure that your pool stays sanitized and clean.
Shock
Shock means your pool stays crystal clear. Eventually, contaminants will infiltrate your pool. Body oils, cosmetics, sunscreen, and other organic wastes, like pollen and dust, collect and build up in your pool. Contaminant build-up interferes with sanitizer, slowing disinfection and increasing algae growth. Shock removes contaminants and revitalizes the sanitizer so it can do its job.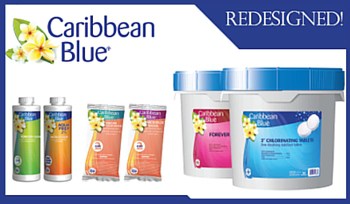 Control Algae
Nobody wants a slimy green pool. Algae are microscopic plants that enter your pool through the rain, blow in by the wind, or brought in by animals. At first, these tiny plants are invisible to our eyes, however, they can quickly turn your pool into a mess. Algae isn't limited to green slime, either. It can be black, brown, yellow, or even pink!
And you don't have to have visible algae to have an algae problem. Unfortunately, pool water is often full of algae. There are many ways to control algae growth, though. Algaecides can be added to pool water to control the growth of algae.
If you need a hand determining which chemicals you need for your pool, or if you'd like a free water testing to make sure your pool is clean and safe, give us a call at 419-221-3494.
Do you know how to open or close your pool?
Download our Guide to Opening & Closing Your Pool and find out the key steps you need to take each year.